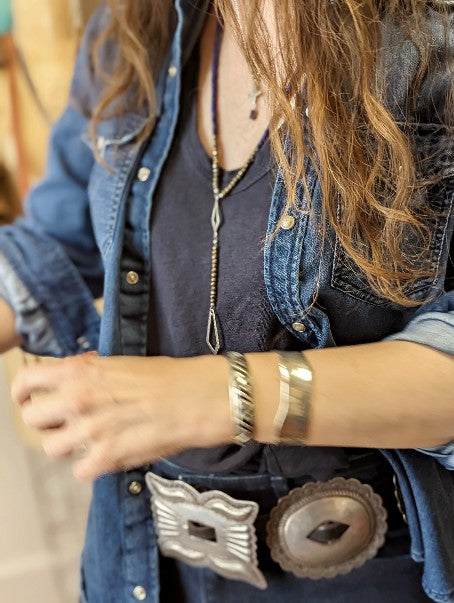 A LOVE OF VINTAGE INSPIRES US TO CREATE MODERN DESIGNS THAT FEEL LIKE OLD FAVORITES
We stand behind what we make, and offer a 100% satisfaction guarantee - because we want you to have pieces that you love. Pieces that tell your unique story.
HOW IT WORKS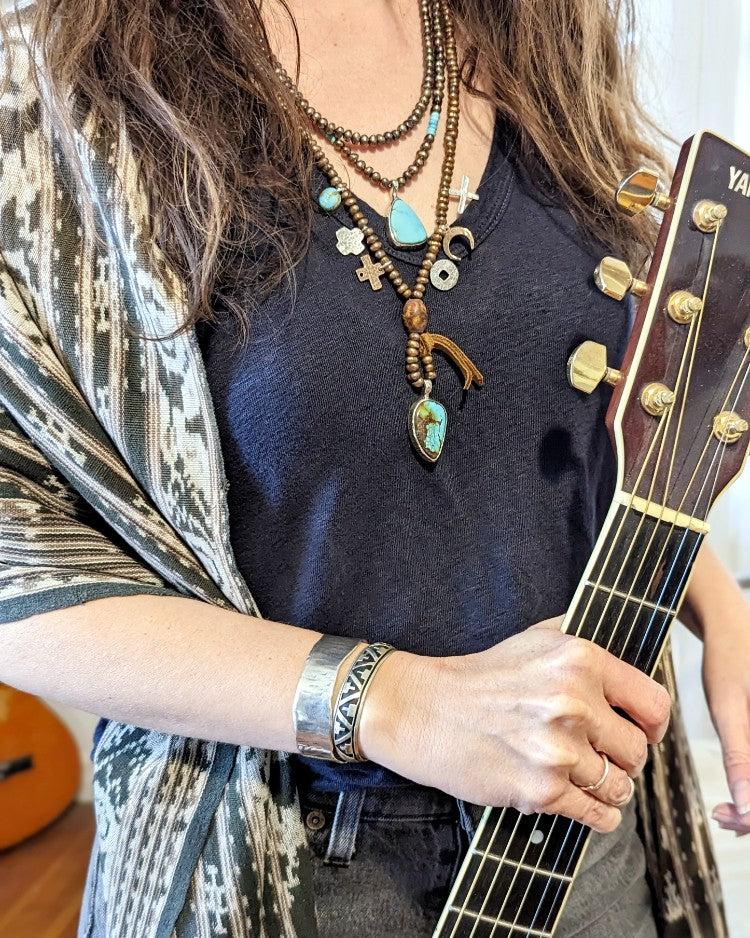 MAKE A CONNECTION
Your jewelry is more than something pretty to wear. It's much more personal than that. You deserve to have jewelry that's as unique as you are.
Shop with confidence knowing that returns are simple and painless.
SHOW THE WORLD YOUR OWN TRUE SPIRIT
You're an individual. You don't want to look like everybody else, because you're not like everybody else. Take an ordinary outfit and make it your own.
+++
(Not comfortable buying online? Call to place your order by phone (928) 421-1102 )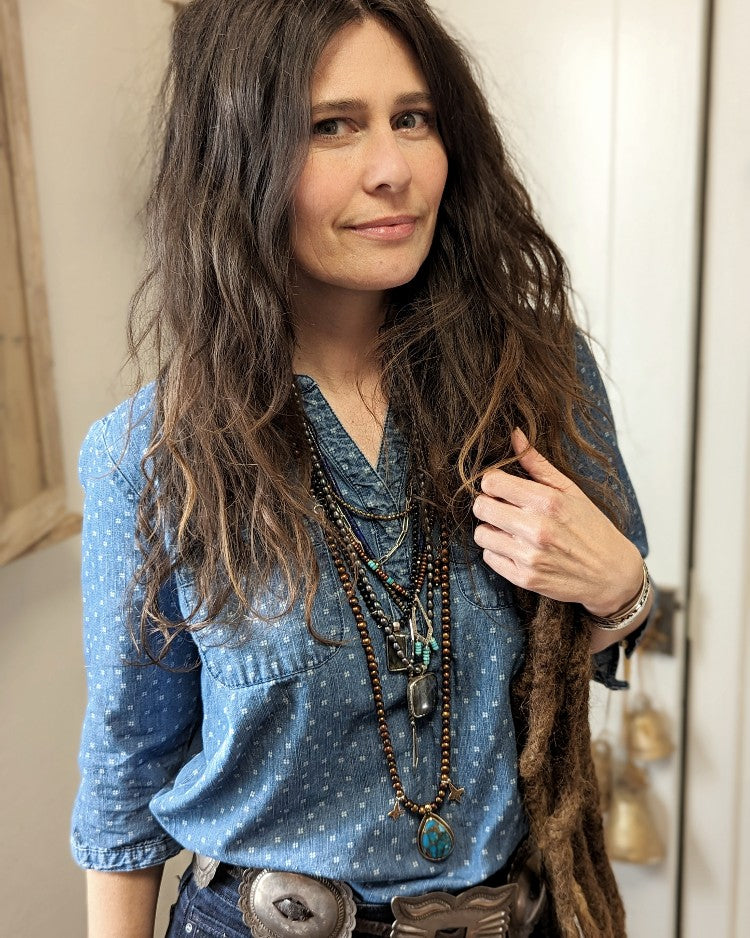 OWN YOUR STYLE
Mix and match Rosa Kilgore jewelry to create a look that's truly your own. Be the woman who gets noticed and recognized for her individual style.
Be ready to receive compliments on your new jewelry.
TWO HEARTS, ONE VISION
We believe in things that are made to last, made to pass down. There's something so special, sacred even, in getting to use items that have been worn and loved by previous generations. Hand made, slowly and with love, in small batches or one and only one. We make every piece in house - using quality materials from sources we trust - giving you timeless pieces to wear every day and pass on to future generations.