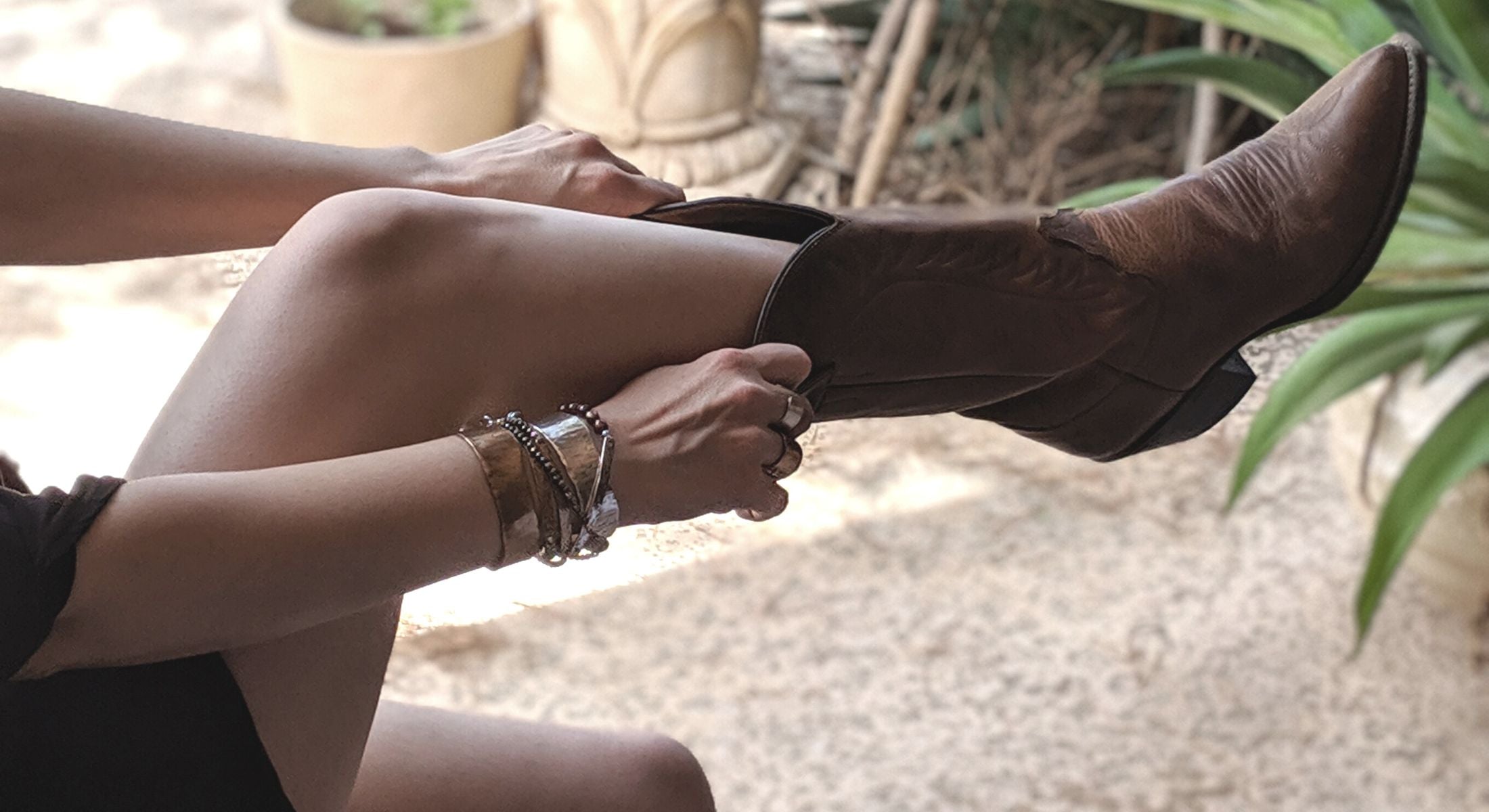 TWO HEARTS
ONE VISION
Rosa Kilgore jewelry is a shared passion with my sweetheart and husband, multi-talented artist John Mettier. When we started working together...
A LOVE OF VINTAGE INSPIRES US TO CREATE MODERN DESIGNS THAT FEEL LIKE OLD FAVORITES

What's so great about vintage, anyway? We asked ourselves the same question. And here's what we came up with. Soul. It's real. It's not disposable, here today and gone tomorrow. Things used to be made of wood and metal, not plastic. Made to be used, kept, handed down. And those cool old things actually get better with time.

This is what we aim for with our jewelry.

We believe in things that are made to last, made to pass down. There's something so special, sacred even, in getting to use items that have been worn and loved by previous generations. Hand made, slowly and with love, in small batches or one and only one. We make every piece in house - using quality materials from sources we trust - giving you timeless pieces to wear every day and pass on to future generations.

We stand behind what we make, and offer a 100% satisfaction guarantee - because we want you to have pieces that you love. Pieces that tell your unique story.
As a 5th generation Arizona native, steeped in the romance of the American Southwest all my life, it was only fitting that I would fall in love with this land....